Empowering Workplace. Career Opportunities. Creativity and Innovation.
At VariQ, we are passionate about all things cyber and technological excellence. Our welcoming culture, coupled with a commitment to professional development and capacity building, fosters an empowering environment and career opportunities. Our collaborative workplace enables you to discover your full potential and make a difference in addressing the IT services-based challenges and security needs of our nation.
Medical Insurance
Dental Insurance
Vision Insurance
Paid Holidays
Employee Assistance Program
Senate Credit Union
Disability Insurance
Compensated Leave
401K Qualified Retirement Plan
Flexible Spending Accounts (FSAs)
Health Savings Accounts (HSAs)
Education & Training Reimbursement
Life and Accidental Death & Dismemberment (AD&D) Insurance
Transportation and Parking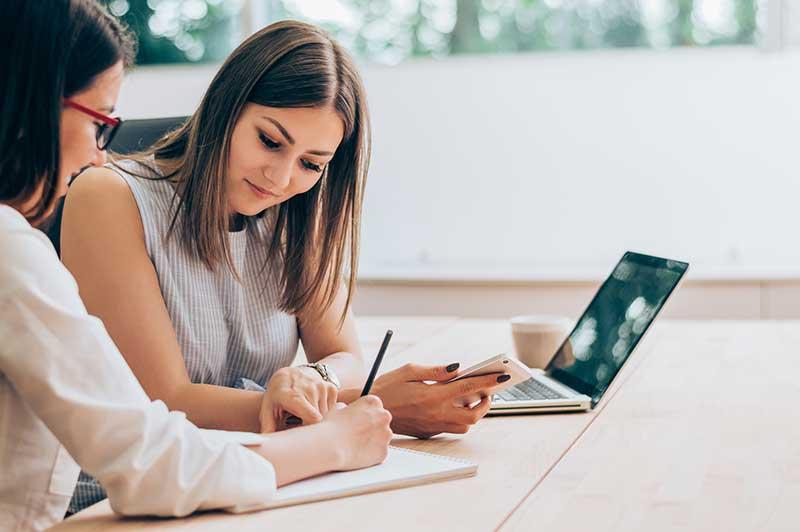 Mentoring the Next Generation
At VariQ, we believe in providing opportunities to the upcoming generation of technological innovators. VariQ established a Cyber Security Internship Program in 2012 to mentor new personnel for the IT industry.
VariQ has provided 50+ internships to college students with Information Technology, Finance, Business and Marketing majors.
VariQ partners with University of Maryland's Cyber Program to provide cybersecurity students the professional skills needed to succeed in the workplace.
VariQ is a proud sponsor of high school students in the WorkSource Montgomery R.I.S.E. (Real Interesting Summer Experience) Program as a Career Experience Host.
Giving Back to the Community
VariQ is committed to giving back to the community through small business mentoring, internships and donations to select charitable organizations.
Since 2015, Ben Edson has been a member of the board of directors for Small and Emerging Contractors Advisory Forum (SECAF), committed to providing small business mentoring. The company has also been a corporate sponsor of Byte Back, a nonprofit computer and job training center providing services to over 1,000 low-income adults each year.
VariQ provides assistance in TechHire's training and support programs that lead to middle- and high-skilled IT jobs for populations that face barriers to training and employment opportunities, particularly individuals with limited English proficiency.